Do you have extensive financial assets?
Are their arrangements complex?
Do you own and manage a business or are you a partner in one?
Do you think that your position could be improved but don't have the detailed know-how or the time to manage your affairs better?
Are you looking for high added value in the management of your financial affairs?
If so, then Paul Duckworth is the person you need to help maximise your financial situation.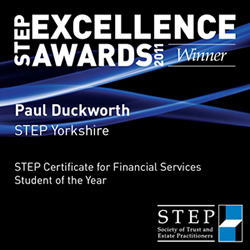 He has over 30 years experience in the personal finance sector. He is a highly qualified Chartered Financial Planner in the UK. His current business has been running for over 7 years.
He has a small, highly exclusive band of customers. The list is deliberately kept small so that each client receives his full attention. There are currently some vacancies for people who may wish to become clients.
Paul Duckworth Independent Financial Adviser is an appointed representative of TenetConnect Services Ltd, which is authorised and regulated by the Financial Conduct Authority. TenetConnect Services Ltd is entered on the Financial Conduct Authority register (www.fca.org.uk/register)under reference 150643
Principal: Paul Duckworth
The information contained within this website is subject to the UK regulatory regime and is therefore primarily targeted at consumers based in the UK.